Improved Weather Results on DuckDuckGo
You'd think that weather forecasts and online privacy are two separate subjects with little in common. Sadly, with privacy breaches by popular weather apps hitting the headlines, that's not the case. Weather websites often also track you unnecessarily, unless you're using something like the DuckDuckGo mobile app or browser extension for protection.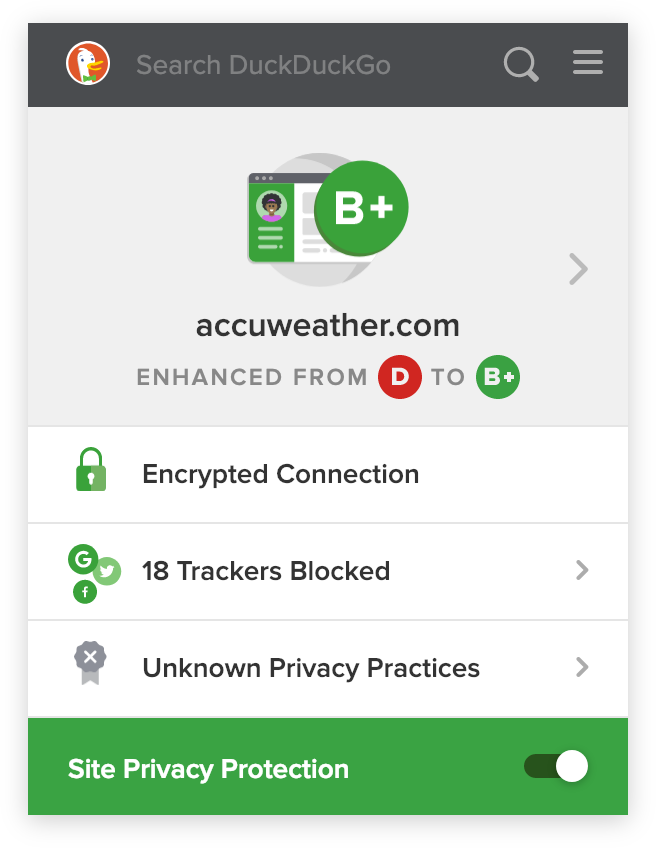 In other words, even something as commonplace as wanting to know if it'll rain tomorrow risks leaking personal data on your phone to third parties, such as where you are at any time of the day or night. This data can then be used to target you with ads and manipulate your behavior, and even passed on to hedge funds for their investment analysis!
It's therefore not surprising that people want a reliable alternative that respects your right to privacy. Fortunately, DuckDuckGo search results include weather forecasts (just search for "weather"), and we're pleased to announce we've given them a revamp, making them more powerful but still just as private!
To see the difference for yourself, here's a before and after comparison: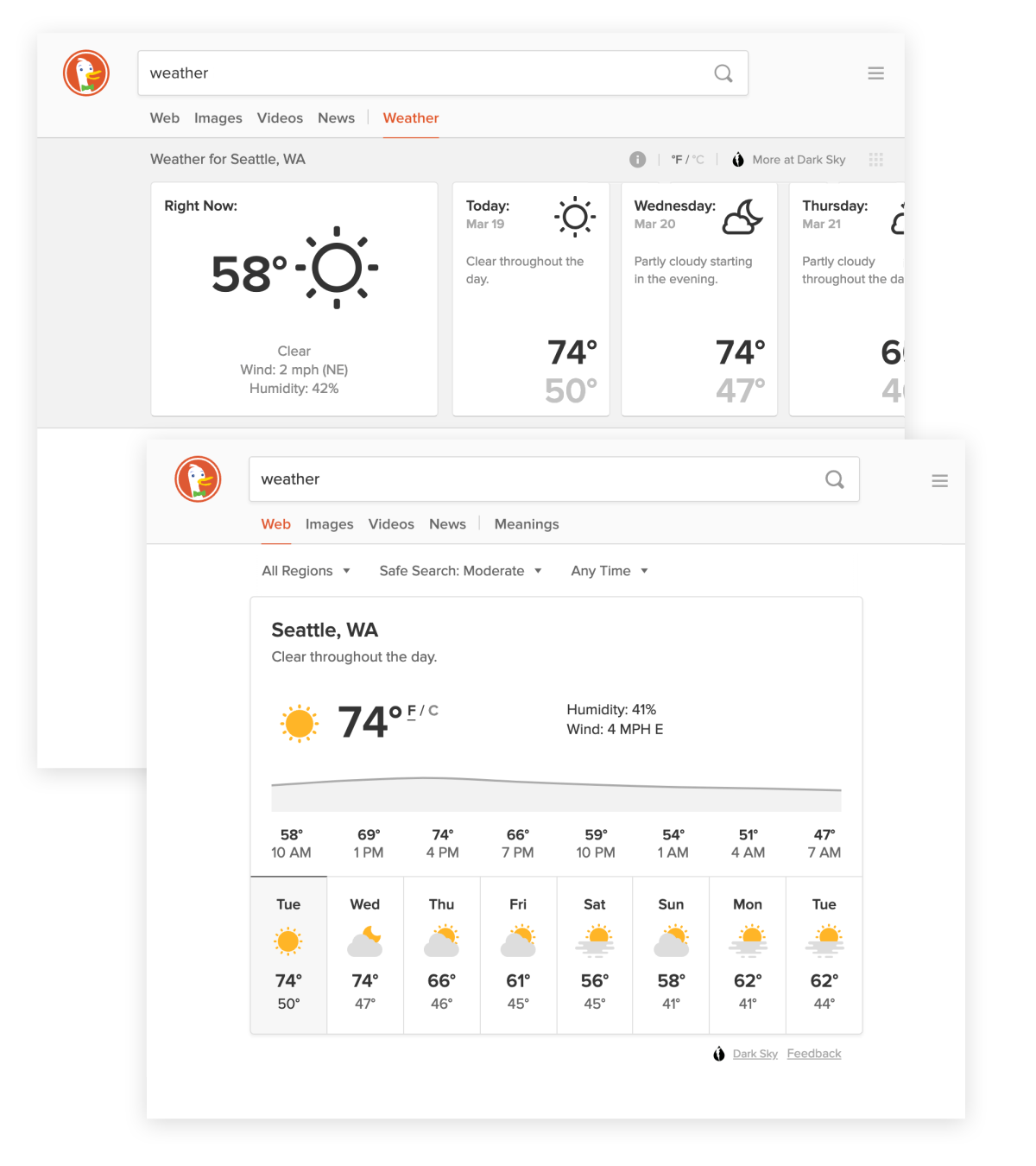 Our new weather format gives you more detailed information and clearer images, in a nice compact format. It's also interactive, showing you hourly data by clicking on each day of the week, and instant toggling of fahrenheit and celsius. These weather instant answers are still powered by Dark Sky, who are notably outspoken about respecting user privacy. Nevertheless we don't send them your IP address or other personal information, as with any of our partners.
With our strict privacy policy of not collecting or sharing personal information, all your weather searches, and in fact all searches on DuckDuckGo no matter the subject, are private. For weather searches in particular (like just searching "weather"), we can infer an approximate location from the information automatically sent by your browser to us with the search request, and then immediately discard this approximate location without storing it. You can read more about our private localized results here.
At DuckDuckGo, we believe getting the privacy you deserve online should be as simple as closing the blinds. This enhancement to our search results is one more way that we're setting a new standard of trust online, without sacrificing convenience for the right to stay private.
---
For more privacy advice, follow us on Twitter & get our privacy crash course.