Working from Home? Consider These Privacy-Focused Tools
This is the second in a series of posts about remote work.
With more people working from home, we recently shared remote-working tips from some of our 100%-distributed staff, and received additional questions about the best software setup to protect your privacy while working remotely. As a remote-first Internet privacy company, we firmly believe that working outside of a traditional office setting should not compromise your privacy. To that end, we've rounded up some useful privacy-respecting tools and important settings that you can confidently utilize while working remotely.
Video Conferencing: FaceTime (free), Jami (free)
Many people around the world have been using Zoom, and this recent surge in new users has brought a lot of warranted privacy scrutiny, which has prompted Zoom to deepen its commitment to privacy and transparency. While this commitment has the company dedicating its engineering staff over the next 90 days to identifying and addressing privacy and security issues, we believe there are some alternative video conferencing products to consider that are more private by design.
Unlike Zoom, Apple's FaceTime video conference service is truly end-to-end encrypted. Group FaceTime calls offer a privacy-conscious alternative for up to 32 participants. The main caveat is that this option only works if everyone on the call has an Apple device that currently supports this feature.
Jami is another end-to-end encrypted alternative that works across multiple operating systems. Their privacy policy is short and straightforward, stating simply that they only collect "anonymous and aggregated data for the analysis of Jami website visits statistics." Jami self-reflexively admits to its own quirky features, and while these may take a bit to get used to, the more private nature of its platform makes it well worth checking out.
If you're truly in need of enterprise support and features comparable to Zoom, then Microsoft Teams is an alternative that also offers encryption along with a host of other enterprise security and privacy features. Note that Jami and Microsoft Teams may not be as accessible for disabled users as Zoom.
And while we're on the topic of video conferencing, remember to mute any smart home speakers during your work day. The last thing you want is for your speaker to begin accidentally recording while you're on a sensitive company call, or any call for that matter. The National Institute of Standards and Technology has even more tips for protecting privacy while on video calls.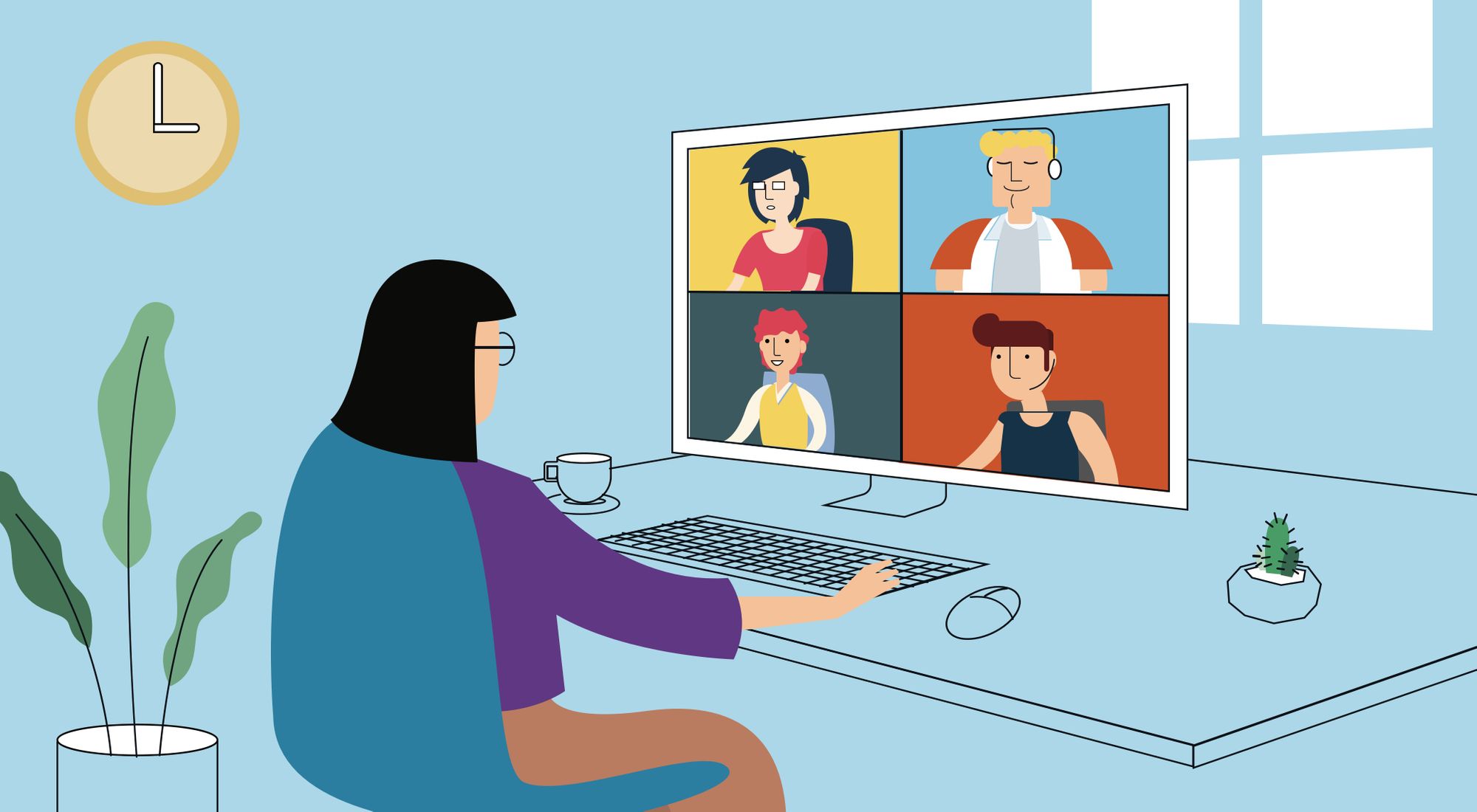 Unfortunately, many hackers are exploiting COVID-19 fears to deploy phishing attempts to install malware on people's computers via email. This malicious software can make your webcam vulnerable to control by others. That's why a simple webcam cover is critical. A sticker, post-it note, or piece of dark tape works well to keep your webcam covered any time it's not in use. If you prefer to snag one that's more durable, we offer fun Dax-themed webcam covers (our mascot) within the U.S., but similar products can be found on many websites.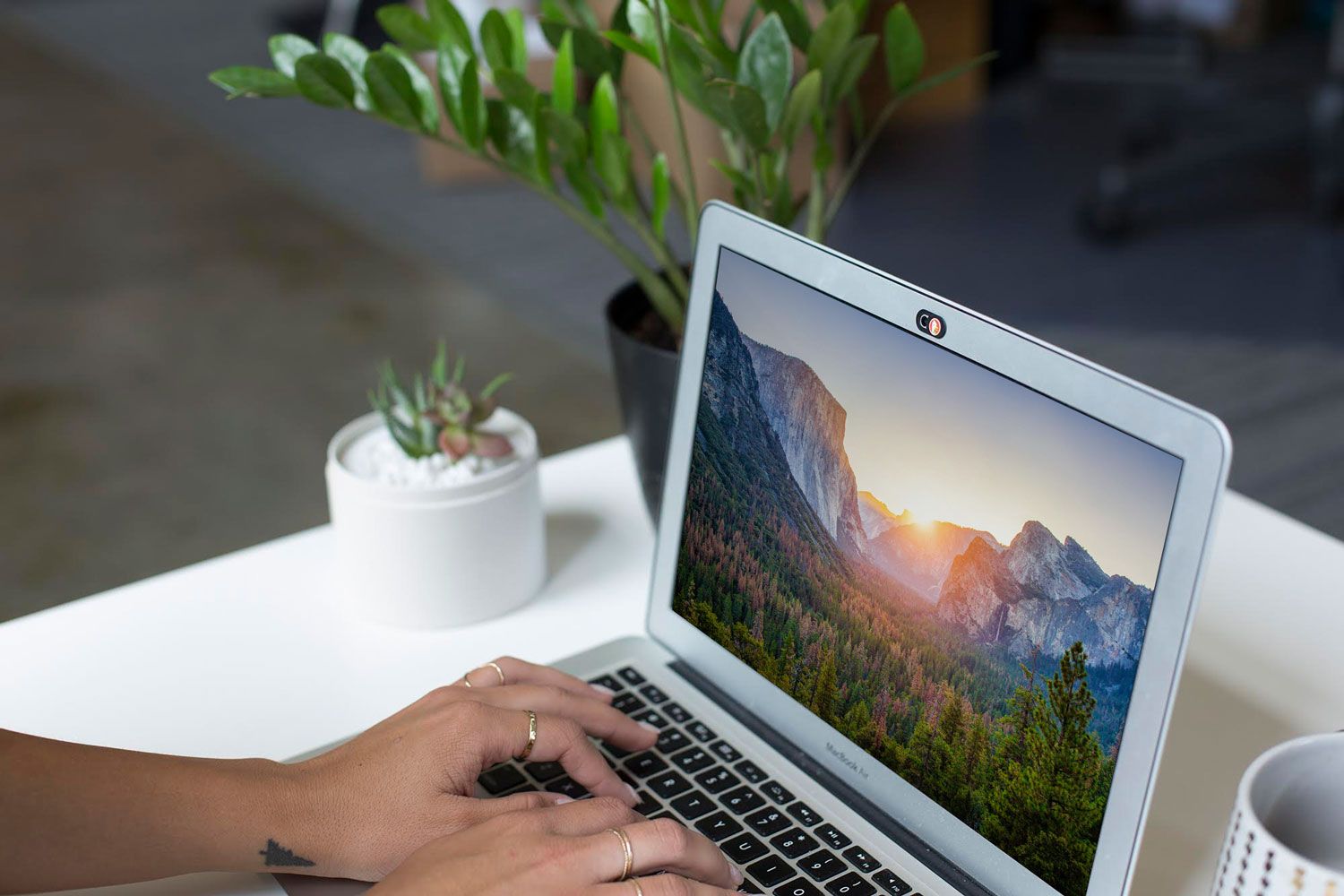 Our search engine (at duckduckgo.com) gives you truly private search results without  trade-offs in result quality. We have everything you've come to expect in  your online search experience, and a few bonus features like bangs, which make  searching the Internet not only private, but also faster and a bit more fun.
We've also set up a new COVID-19 Instant Answer. In these anxious times, we believe everyone should to be able to get the latest authoritative information on COVID-19 in a private manner, without fear of hidden trackers or ads following them around based on their searches.
Now is as good a time as any to ditch Google Chrome and opt for a more privacy-focused browser such as Safari, Firefox, Brave, or Vivaldi. Whichever desktop browser you choose, we recommend accompanying it with our desktop browser extension, DuckDuckGo Privacy Essentials.
While these browsers work hard to protect your privacy, our desktop browser extension takes additional steps to keep your data safe, with seamless best-in-class tracker protection, private search, and ensuring that you visit encrypted versions of sites when possible. For mobile, our DuckDuckGo Privacy Browser is available for iOS and Android, and includes the same privacy-protection technology as our desktop extension, in addition to a data-clearing "fire" button.
Virtual Private Network (VPN): TorGuard (paid)
Don't let the name intimidate you – VPNs are very simple to install and essentially work on auto-pilot thereafter, but they are highly effective in blocking your home's Internet Service Provider (e.g. Verizon) from seeing your browsing activity or IP address. TorGuard is a strong option and our VPN of choice at DuckDuckGo, but we also have advice for choosing a VPN here so you can make an informed decision.
Email: Fastmail (paid), ProtonMail (free with paid options), Tutanota (free with paid options)
We recognize that this may be a tough one to shift if your company is already utilizing an email provider but there's no harm in knowing about some privacy-protecting email providers.
Fastmail also includes calendar and contacts support across all devices, and supports several ways to get encrypted email between trusted parties by integrating PGP encryption tools. ProtonMail and Tutanota offer even more privacy protections, including, end-to-end encryption by default.
There are several services offering private messaging, but at the enterprise level Mattermost gets our recommendation. It's a secure alternative to Slack, offering multiple messaging workspaces, usage of emojis and GIFs, and layered security options. For 1-to-1 messaging, we recommend Signal. It offers free, end-to-end encryption for both messages and private calls.
File Storage & Backup: Resilio Sync (free with paid options), Tresorit (paid)
Transferring files is critical to remote work, but since your files contain your company's sensitive software and data, it's important to put them in safe hands. Resilio Sync offers highly private peer-to-peer file synchronization which can be used for file storage, backup, and file sharing. This also means your files are never stored on a single server in the cloud! The software is available for a wide variety of platforms and devices, including servers.
An alternative cloud storage and backup service with end-to-end encryption and cross-device compatibility is Tresorit.
Tune Your Privacy Settings (free)
In addition to utilizing these easy-to-implement tools, you should ensure that your remote work devices are optimized for privacy. Our device privacy and setting tutorials provide simple step-by-step instructions that can do wonders for your privacy online, especially while you're merging the sensitive terrains of work and home.
---
For more privacy advice follow us on Twitter, and stay protected and informed with our privacy newsletters.